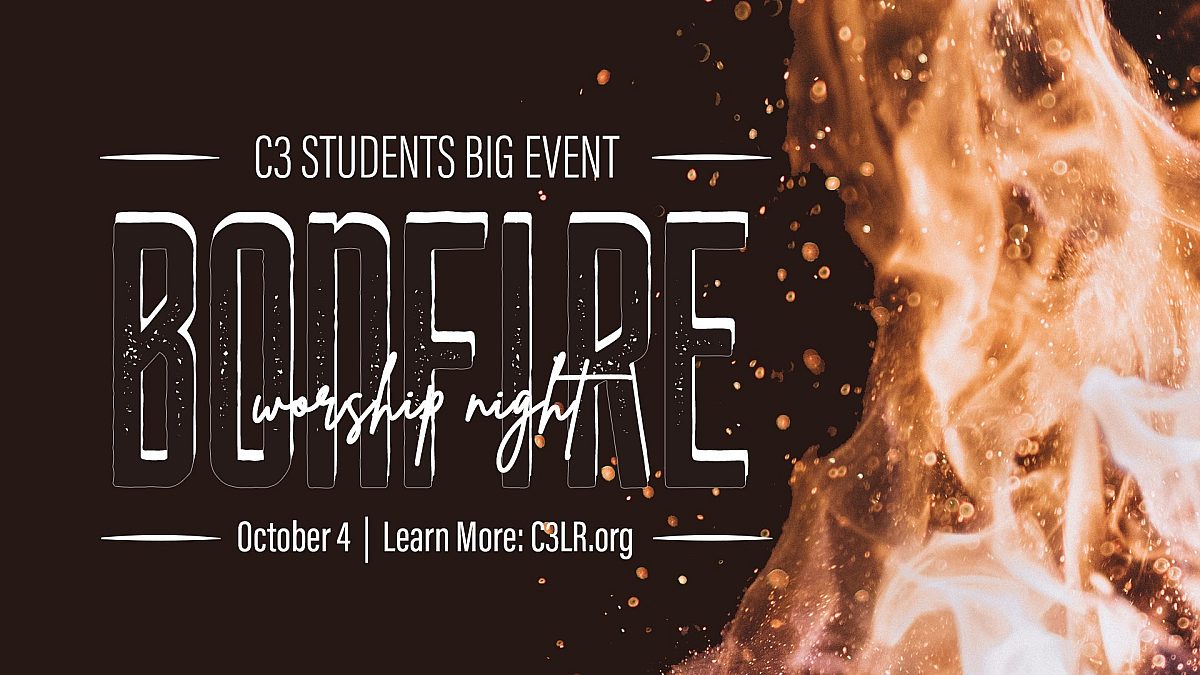 Big Event: Bonfire
Date
Wednesday, October 6, 2021
Nothing signals fall (besides a pumpkin spice latte...) like a C3 Students bonfire!


We'll gather with friends for some food, s'mores, and a surprise big-group game! Wear black, bring a hoodie, and invite a friend!

In the past, the fall bonfire has involved worship. Since the church-wide Night of Worship is the week prior (which C3 Students will be attending), we'll use that extra time for an epic game!

For questions, email JustinT@C3LR.org or KimS@C3LR.org