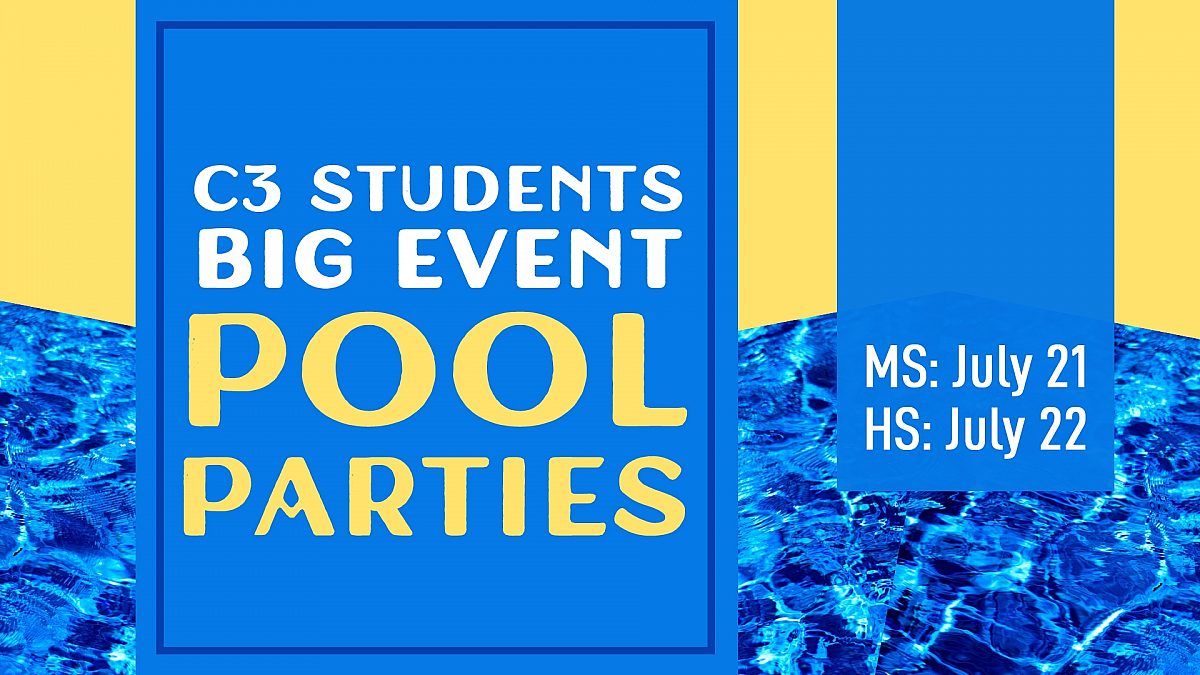 Big Event: Pool Parties
Middle School: July 21 from 5-7 pm
High School: July 22 from 5-7 pm

Our annual Pool Parties are here! This is considered the *first* C3 Students event of the year, where rising 6th graders join in for the first time as middle schoolers, and rising 9th graders join the ranks of high schoolers! It's an event brimming with pool games, field games, snacks, and even a few surprises. Don't forget to bring friends who are looking to join a Gospel-centered youth group! Modest swimwear is REQUIRED. Pizza will be provided.

For questions, email JustinT@C3LR.org