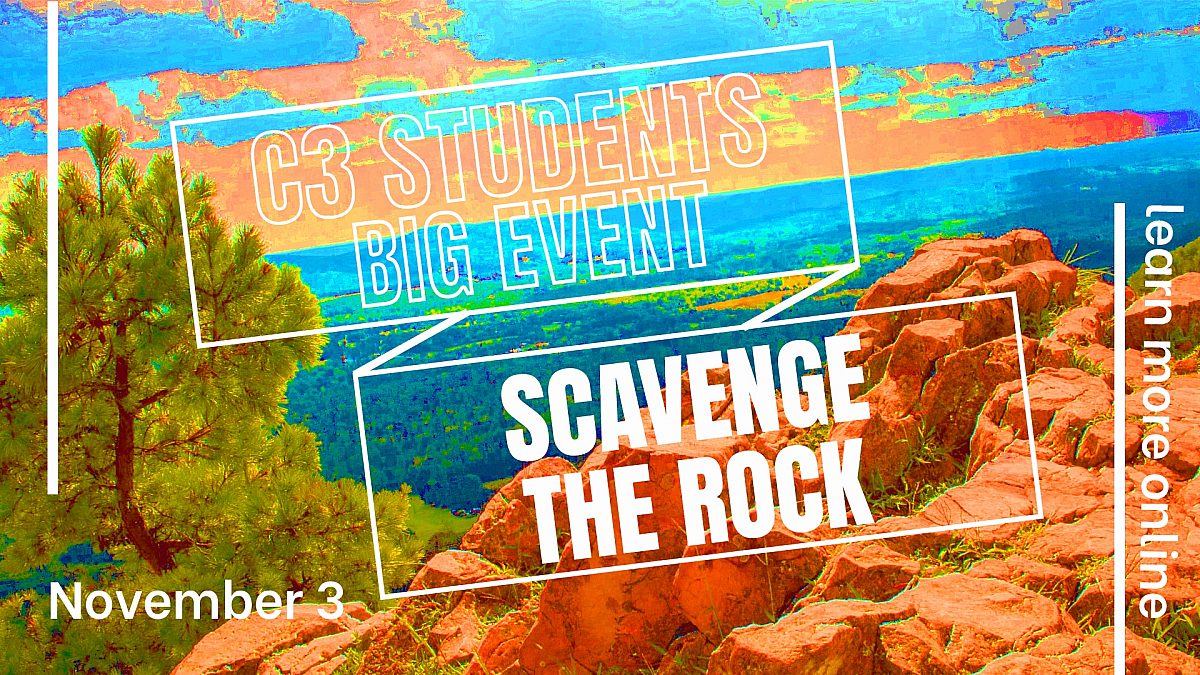 Big Event: Scavenge the Rock
Welcome to the strangest, most challenging, and altogether hilarious CITY-WIDE scavenger hunt. This is the 6th year in a row we've scurried (safely!) around town to complete wild-and-crazy challenges for points. Students are assigned a car, with an adult driver, and the team/car that acquires the most points by the end of the night WINS!
Parents: If you're interested in volunteering to be a driver, email JustinT@C3LR.org.
Students: Recruit your squad! Grab those friends and get ready for some hyped-up silliness!!