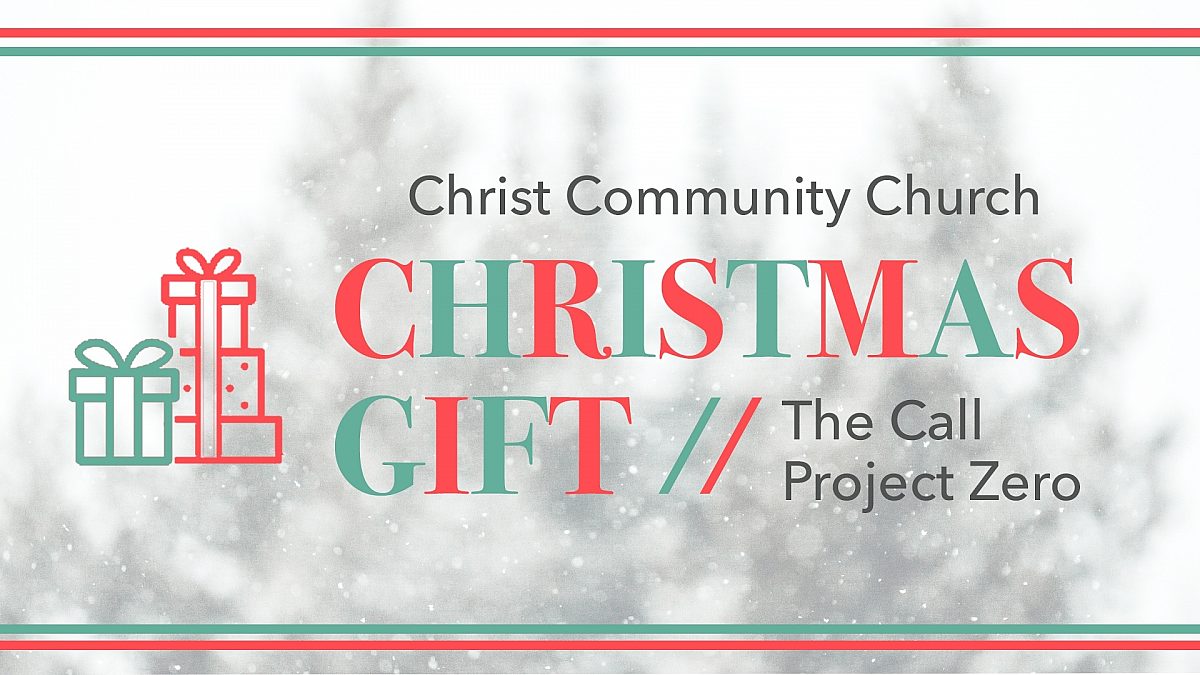 C3 Christmas Gift
Date
Sunday, November 8, 2020 - Sunday, November 29, 2020
Each Christmas, C3 prayerfully partners with a local or global organization to provide extra financial support and gifts for the Christmas season. This year we are excited to partner with Project Zero and The Call to support children in the Arkansas foster care system who are waiting on forever families. Learn more about how you can get involved below:
___________________
PROJECT ZERO

Project Zero desires to find a forever family for every child/teen in Arkansas waiting to be adopted by promoting adoption through the foster care system! They raise awareness about the need for adoptive families, build hope in and relationships with children/teens who are waiting, as well as connect waiting children/teens with forever families.

Join us to partner with Project Zero's Candyland Christmas by purchasing *new* gifts from a foster child's wishlist with the hope of providing them with a wonderful and unforgettable Christmas as they await adoption.
Click the link below to see the wishlists and learn more about Candyland Christmas! There are several dropoff locations listed on their site, but you can also bring your gifts to church on Sundays!
You may bring your bagged and labeled gifts to C3 services on Sunday mornings or take them to a location listed on the Candyland Christmas website

Gifts must be returned by November 29.
SIGN UP FOR A WISHLIST
***All C3 Wish Lists have been taken, but if the state receives more children, they will update the statewide wish list page HERE.
You can also give towards PZ's Amazon Wish List where items will be shipped directly to Project Zero.
___________________

THE CALL

The Call's vision is to have no waiting children in the foster care system in Arkansas by educating, equipping, and encouraging the Christian community to provide a future and hope for these children.

The cost of placing a child in the foster system into a loving, Christian home is $3,000. This includes training, accreditation, and inspections, as well as initial support for the family, like clothing and diapers. Our goal is to raise funds to support The Call as they help 10 Christian families open the homes and their hearts to these vulnerable children! As we seek to bless vulnerable children around our state with the gift of a loving, Christ-centered home, your gift, no matter the size, will make an impact in the life of a child during this holiday season and beyond!
Donate by cash or check on Sunday mornings in the designated Christmas Gift giving boxes or mail to the C3 Office (16603 Cantrell Rd., Ste 1, Little Rock, AR 72223)
Christmas gift donations for The Call concludes Sunday, December 13

For questions, contact WillB@C3LR.org or KimS@C3LR.org