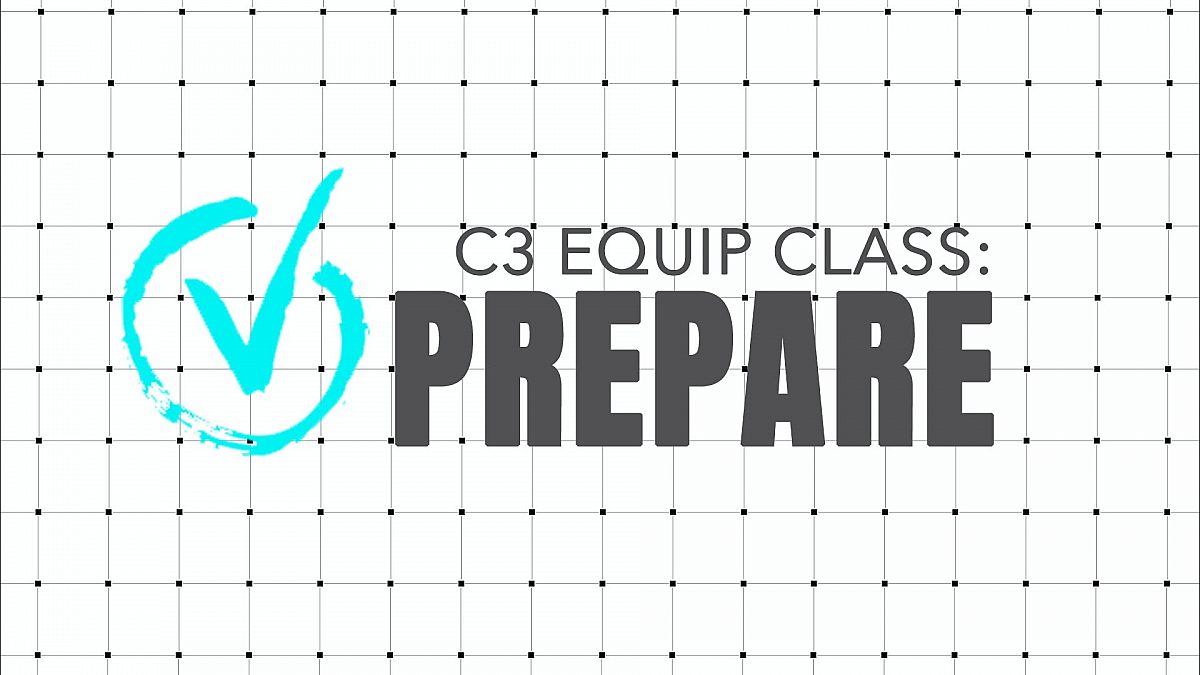 C3 Equip: Prepare
REGISTER HERE
*This class may be joined at any point in the semester
There's a word buried in the book of Colossians that's hard to dodge. In 2:4 we read, "I say this in order that no one may delude you with plausible arguments."
Did you spot the word? Plausible.
False beliefs are more than clever…they're plausible, credible, logically sound, and seemingly spot-on. And yet, they're false, like paths leading not to green pasture, but delusions. And those beliefs rain upon us every day. Are we prepared for them?
Join our spring Equip Class entitled Prepare. We will cover seven weeks of highly practical apologetics, where you'll learn to discern arguments, articulate beliefs, and gain more assurance in Jesus, "in whom are hidden all the treasures of wisdom and knowledge" (Colossians 2:3).
*This is an interactive class, where questions are celebrated and we make much of Jesus! Commit to being there!*
SCHEDULE
February 26: A Life Defending the Faith
March 5: Witnessing Jesus in a Post-Truth World
March 12: Attacks on Scripture
March 19: Origins of the Universe (or Multiverse?!)
March 26: BREAK
April 2: Jesus' Robust Resurrection
April 9: BREAK
April 16: Righting the Wrongs of Morality
April 23: The Problem of Good & Evil
For questions, email JustinT@C3LR.org