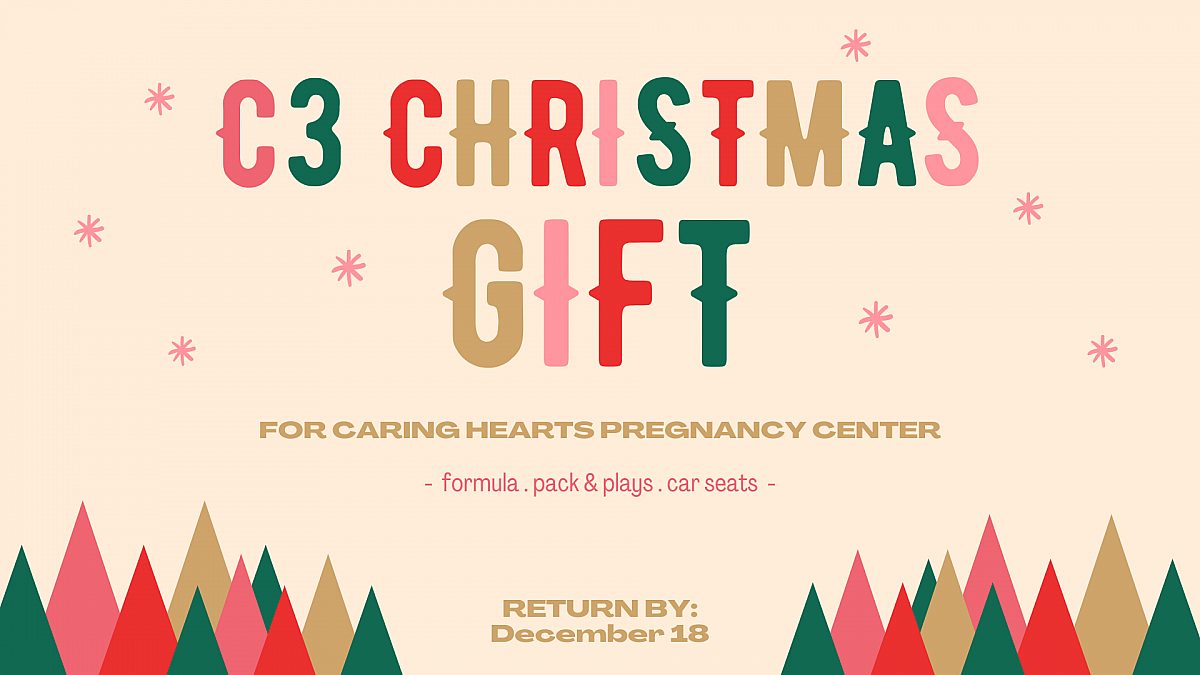 Christmas Gift
Return items to church by Sunday, December 18.
We will be collecting formula, along with new infant car seats and pack & plays for our local mission partner, Caring Hearts Pregnancy Center, to give to new mothers in need!

Moms can participate in classes on prenatal care, parenting, relationships, bible study, and more. After a class is completed, moms earn credit to use for items they need for their babies. Formula, car seats, and pack & plays are some of the hardest items to obtain for this important part of ministering to these moms and their babies.


For questions, email WillB@C3LR.org