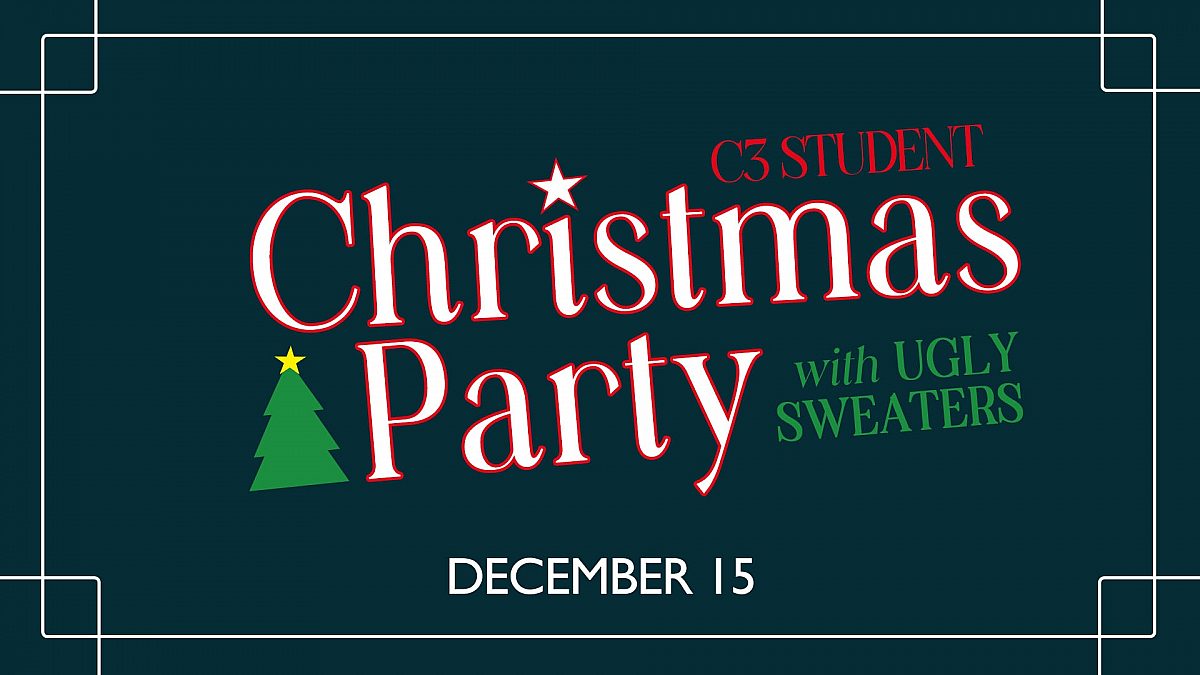 Student Christmas Party
Cap off the year with some Christmas cheer! C3 Students Christmas Party is a mixture of ugly Christmas sweaters, holiday-themed Minute-Win-It games, ginger-bread house construction, and random competitions (with prizes!) sprinkled on top.
You wouldn't want to miss it. No ho ho way!


Parents:
It's a tradition for families to bring home-baked goodies for the kiddos to sugar overload on. C'mon...it's tradition. They'll crash at home, so I'm doing you a favor?


Students:
Yes, this is exam season. But a little break to blow off some steam is a healthy thing! So study a night early to open this evening up (plus, it ends early enough to where you can go home and cram if you need to, procrastinators!).
For questions, email JustinT@C3LR.org