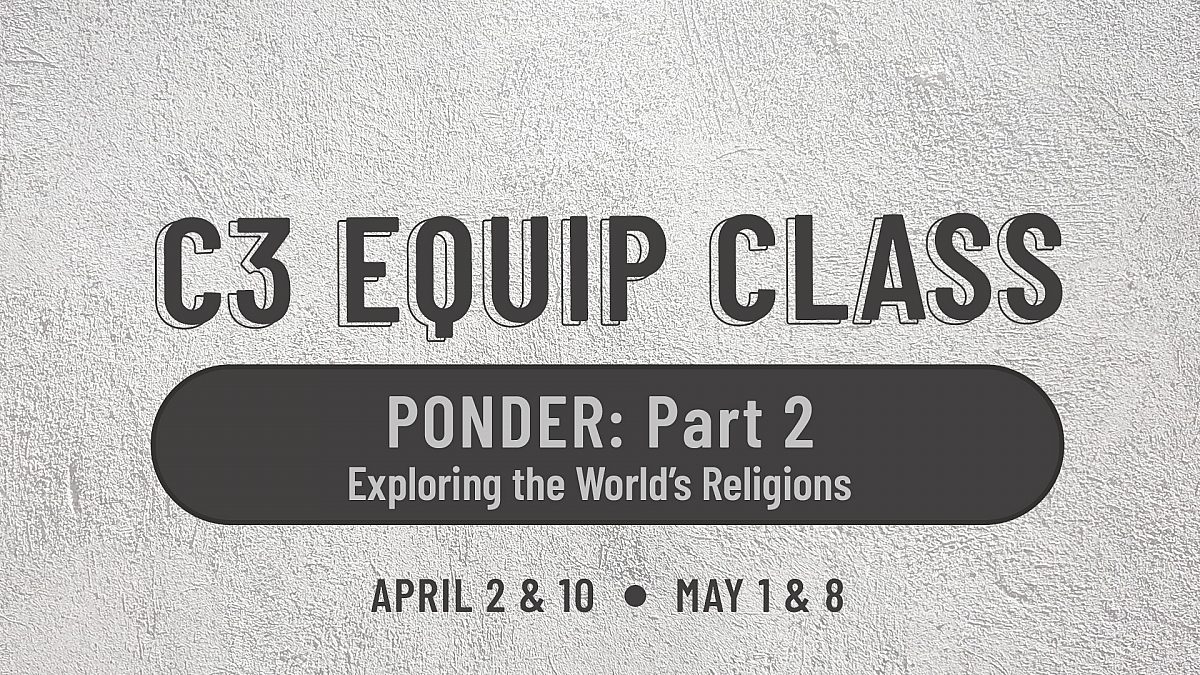 Equip Classes
FINANCIAL PEACE UNIVERSITY
Sundays, starting January 23 | 9 - 10 am
Warrior Hall: Drama Room
Leader: Michael Sowell

Take control of your money, plan for the future, manage your debt, and leave a legacy of financial security for your family. Financial Peace University is nine-lesson class using biblical wisdom and common sense to help you tackle budgeting, pay off debt, and make your money work for you!
This class can make an impact in your life whether you are in significant debt or if you just desire to manage your finances better. Whatever your circumstances, you can benefit from Financial Peace University and honor the Lord with what he has blessed you with.

________

PONDER: EXPLORING THE WORLD'S RELIGIONS
Sundays, starting January 23 | 9 - 10 am
Warrior Hall Choir Room
Leader: Justin Talbert

In this 6-week long equipping class called "Ponder: Exploring the World's Religions", we'll break down the world's religions to learn what they believe, why they believe it, and how Christianity serves as a more winsome alternative. Whether it's to engage your Muslim neighbor or respond to a Mormon knocking at your door, this class is designed to help you navigate real conversations with real people by first pondering their beliefs and worldview.