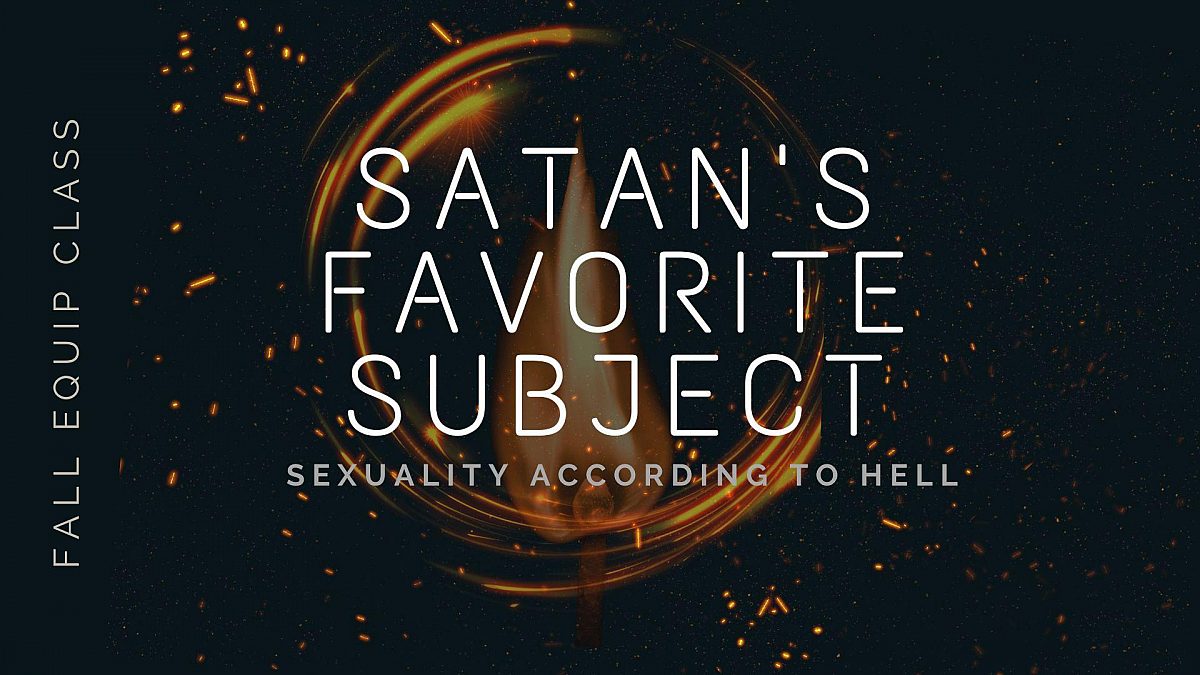 Fall Equip Class
REGISTER HERE
*Please note location change to the LRCA Middle School Cafeteria

"The devil is endlessly ingenious, and sex is his favorite subject." So wrote J.R.R. Tolkien to his son, Christopher, in a letter back in 1941. It's not like Satan has lost ground since then…
No. He has an agenda: from Genesis 3 to 2023 Satan has sabotaged God's creative shalom. Although God generously gave us bodies and marriage and sex, all of their distortions have become the issue of our day, absolutely dominating the conversation.
How did we get here? Why is this sexual revolution so intensely celebrated? Where's the line between conviction and compassion? What is the proper experience and expression of maleness and femaleness? How do we equip our kids (and all disciples) for what's ahead, both with strong minds and soft hearts? What is the local church's role?
In this semester's Equip Class – Satan's Favorite Subject: Sexuality According to Hell – we want to pause and take a breath, as a church. Getting outside of the outrage, the desire is to calmly bring the gospel to bear on this cultural moment; for we are dealing not just with ideologies…but people with eternal souls.
As always, this will be an interactive classroom experience: one where it's safe to ask questions, dialogue with each other, and safely bring friends/skeptics.
For questions, contact JustinT@C3LR.org