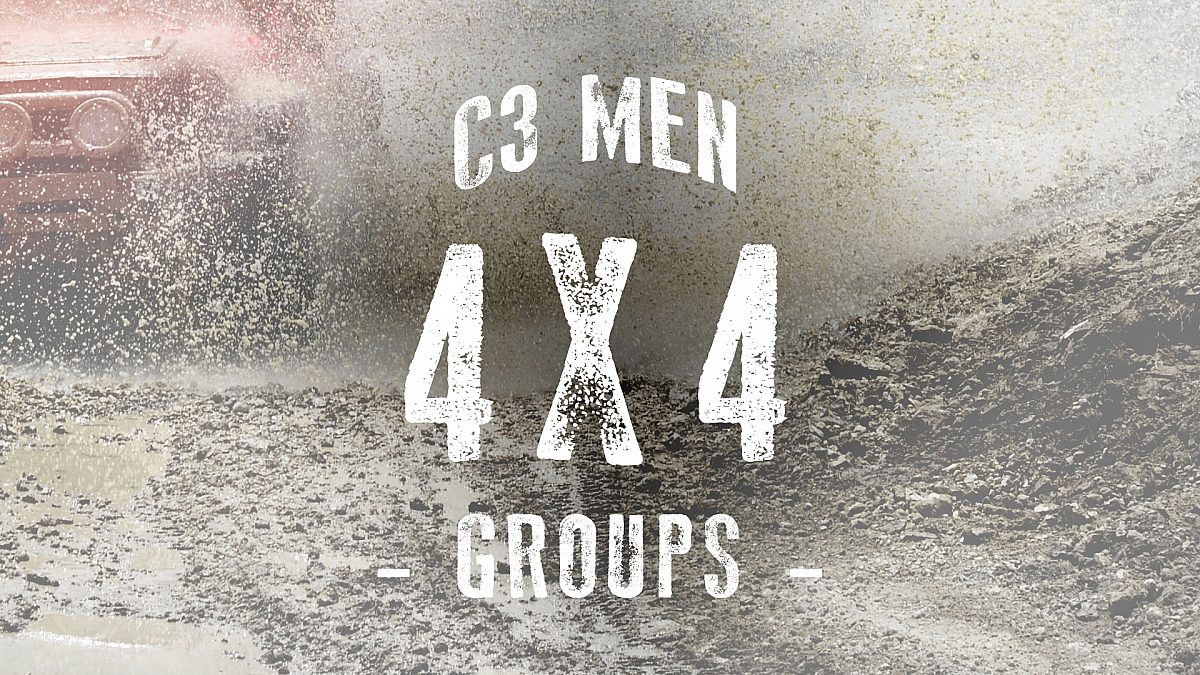 Men's 4x4 Groups
Date
Monday, January 18, 2021 - Monday, February 22, 2021
4 MEN - 4 WEEKS - FOR TRANSFORMATION
Groups of four men will meet weekly at the time/place of their choosing for four weeks for catalytic discussion about the Men's 4x4 Podcast by C3 Men's Pastor Mike High and various guests. This will be a purposeful time to bring to light things men want to talk about to learn to live a transformational life.
Groups will meet for four weeks, take a two-week break, and then start another four-week series. You are welcome to jump on board at the start of any four-week module.
For questions, contact MikeH@C3LR.org.