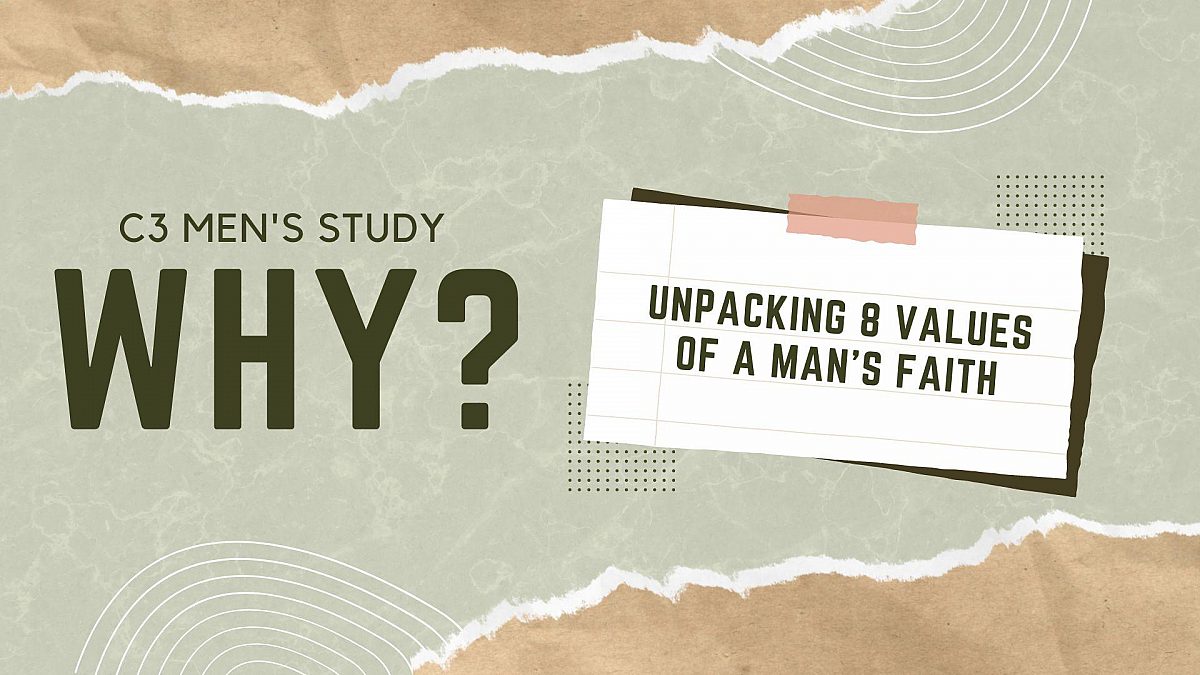 Men's Study: Why?
REGISTER HERE
*This class may be joined at any point in the semester
Our 8-week spring men's study entitled: "Why?" will look at eight specific Biblical topics that resonate with men. Like, why Sabbath? What is it? Why should we observe it? What does it look like with today's pace? is there a right or wrong way to do it?

This study will help you better understand practical biblical positions on relevant issues for men as well as equip you to help others be transformed. Each class begins with a talk followed by table discussion.
SCHEDULE
February 21: Why Sabbath?
February 28: Why Pray?
March 7: Why Suffering?
March 14: Why Worship?
March 21: Why Spiritual Disciplines?
March 27: Why Lead?
April 4: Why Relationships?
April 11: Why Church?
For questions, email MikeH@C3LR.org