We are a community transformed by grace, sent to transform the world for the glory of God.
Church Online
During this time of social distancing, if you are not comfortable joining us on Sundays in-person, you can watch our services live here or on our YouTube Channel (Christ Community Church Little Rock). We'd love for you to join us for church online Sundays at 9 or 11 am right where you are!
Watch Past Sermons
Faith that grows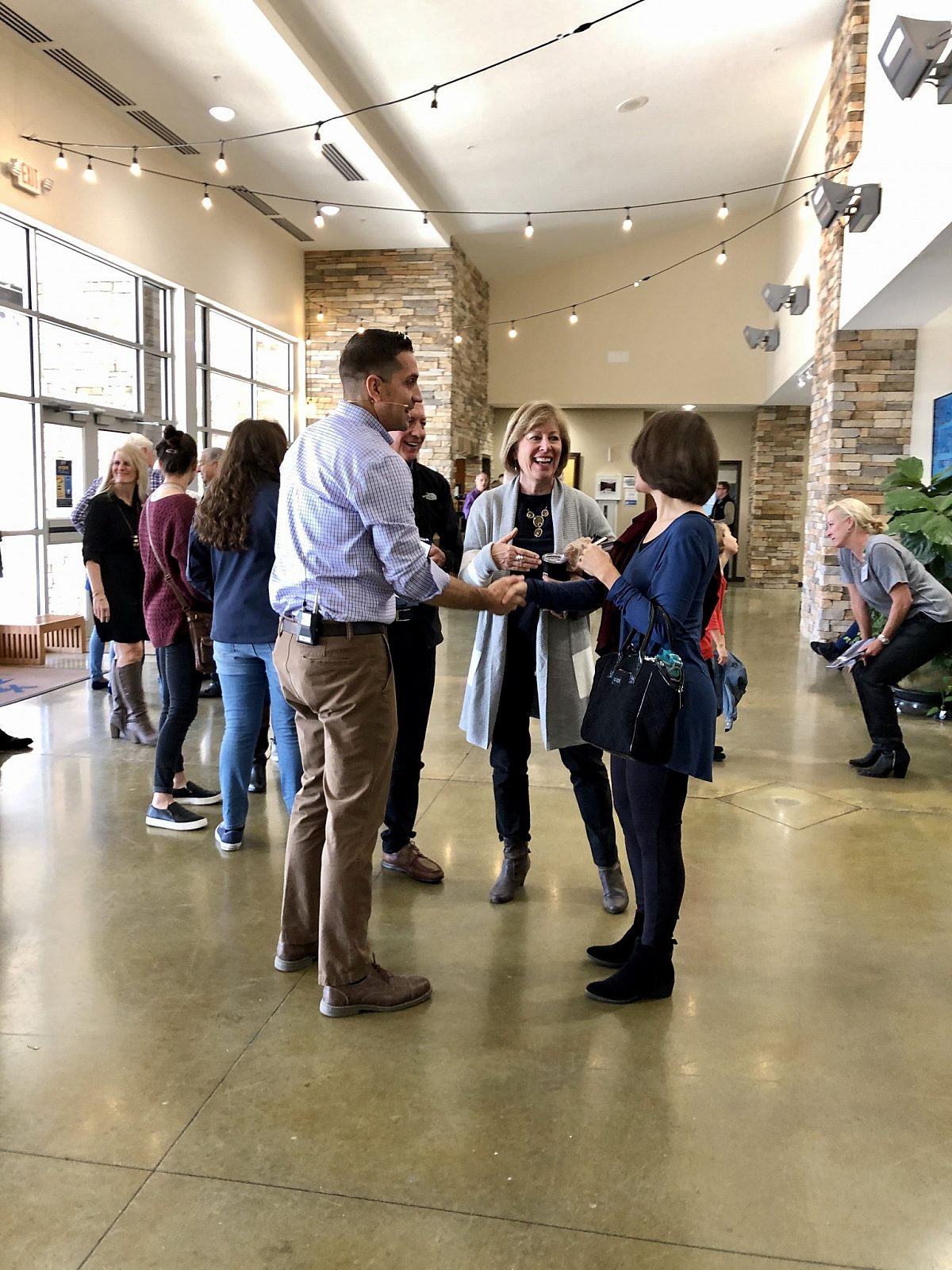 I'm New
What To Expect
Welcome to Christ Community Church! We are a community transformed by grace, sent to transform the world for the glory of God and are passionate about being biblical, relational, missional and simple. We have two Sunday services that meet in the fine arts building of a school in West Little Rock. Additionally, we provide studies, events, and other ministry opportunities for adults, students, and kids at various times during the week. Check out our FAQ section to help you plan your visit.
Where We Meet
Our Sunday morning worship services are held at Little Rock Christian Academy inside Warrior Hall. Currently, we are unable to offer children or student ministry due to COVID but would love for your entire family to join us for Sunday morning services.
Next Steps
As believers in Christ, we are called to grow and mature into the fullness of Christ (Ephesians 4). At C3 we are committed to coming alongside you and assisting you in that journey by helping you explore your design, equipping you in truth, establishing you in community, and engaging you in the mission of God.
There are a number of ways to connect and grow spiritually at C3 through Sunday worship, Community Groups, volunteering your time, and becoming a partner. Our partnership process is simple and straightforward and begins with INTRO.
INTRO class is for anyone who desires to learn more about the beliefs and vision of Christ Community Church or those who are ready to partner with us!
Instead of calling people to membership, we call those who want to join us to become partners...Partners in the Gospel. Partners in ministry. Partners in doing life together. Partners in reaching our city and our world.
INTRO Class is held three times a year on a Sunday morning. If you attend the class and would like to become a partner, you will then meet with an elder to share your story and ask any questions you may have. We then host a dinner for you to get to know our staff, meet others partnering with C3, and sign your commitment card. Finally, we have our Sunday morning Table Signing, where you can sign our large family-style table signifying to the church body your partnership with the Christ Community Church family. There is an option to join a six-week Community Group where we will further discuss what it means to be part of C3 and help you get to know others in the church.
Service Times
Sunday: 9 am & 11 am